Claims against judges have rocked the lead-up to the Horn v Tszyu card a day out from arguably the biggest live boxing event this year.
Horn and Tszyu will face-off in Townsville on Wednesday night in front of 16,000 fans but controversy has struck on the eve of the bout.
The fight has been hit by by claims one judge privately said Tim Tszyu will win in the lead up while another claimed "Horn looks in great shape."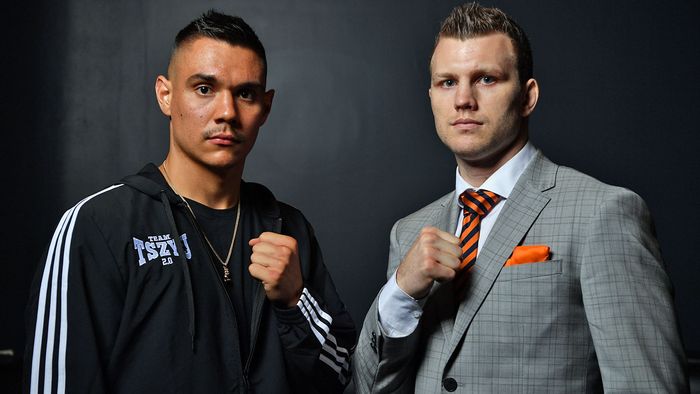 Judges are forbidden under the rules to speak publicly or privately about upcoming bouts.
The three judges are Derek Milham, Chris Condon and Phil Holiday.
According to Horn's trainer Glen Rushton one of the judges breached protocols by commenting on the fight.
"What has come to light is one of the judges have a strong opinion and has told a friend Tim will win," he said.
"That concerns me. When you have three judges and one expressed his opinion Tim would win. It's not good."
It's understood Tszyu has trained at a gym owned by Condon in the lead up, while Milham confirmed Holiday was sorry for addressing Horn's chances.
"He thought there was a danger of Jeff Horn being cut and losing the fight," Milham said.
"He is really embarrassed and has apologised for this.
"There is no bias. Phil is a very good judge and he accepts he should never have said it."